NEMA ENCLOSURE
All Strongarm NEMA enclosures are engineered to meet your exact specifications. NEMA Type 4 and 12 units are fabricated from mild steel with a powder-coated finish and are suitable for indoor applications where protection from dust or splashing water is required. Type 4X units are fabricated from either 304 or 316L Stainless Steel and can are ideal for indoor or outdoor applications that require protection from harsh chemicals and water. Strongarm offers custom modifications and component integration, and wiring services on all NEMA enclosures.
FEATURES
NEMA Type 4/12 (powder-coated steel, see color options) or NEMA Type 4X (304/316L stainless steel)
Enclosures are fabricated from 14 gauge carbon (4/12) or stainless steel (4X)
Aluminum subpanels for mounting terminal blocks, PLCs, or other components
1/4 turn latches on the rear or front door
All NEMA enclosures are custom engineered to meet your requirements
IP54, IP64, IP65 & IP66 configurations available
UL 508A Listed (File No E225791)
SPECIFICATIONS
NEMA Type
Type 4/12/4X
Construction
Precision laser-cut, bent, and seam welded construction
Material
NEMA 4/12: 14g carbon steel
NEMA 4X: 14g 304/316L stainless steel
Finishing
NEMA 4X: RA35 brushed satin finish
NEMA 12: Powder coated steel
NEMA 4: Primed and powder coated steel
Cut-outs
Pushbutton and other cutouts as specified
Door Options
Various door options available
Gaskets
NEMA 4/4X: Oil resistant silicone foam door gaskets
NEMA 12: Poron door gaskets
Latches
NEMA 4/4X: 1/4 turn stainless steel slotted latches
NEMA 12: 1/4 turn chrome slotted latch with zinc die black housing
Hinges
316 stainless steel lift-off hinges
Agency Approval
UL 508A, Rohs, Reach
Ingress Protection
IP54, IP64, IP65 & IP66 options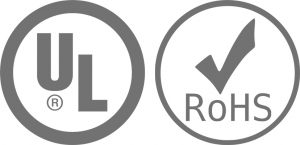 CUSTOM SOLUTIONS
Strongarm has the expertise and experience to customize, design, and build the ideal operator interface to suit your application. Our extensive design resources enable us to engineer every feature you'll need before in-house fabrication, assembly, finishing, testing, quality assurance, and on-time delivery. Since 1990, we've designed, built, and delivered over 500,000 products on time for our customers.