ACCESSORIES
Below you'll find some of the many accessories available to customize your Strongarm product to meet your specific requirements. We also offers complete integration services for all operator interface systems and HMI's, whether it's customer supplied component integration and electrical wiring or customer specified and Strongarm procured component integration and electrical wiring.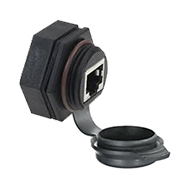 Washdown 3-Pole Power Port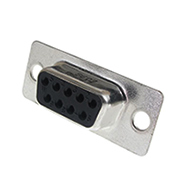 DIN Rail Mounted Terminal Block
DIN Rail Mounted AC Outlet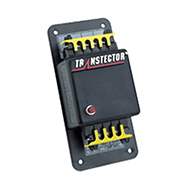 Transtector Surge Suppressor
DIN Rail Mounted Transtector Surge Suppressor
24V DC Power Supply (2.5A or 4.2A)
Ethernet Quick Disconnect
PSCAN Scanner (Zone 1 and Zone 2)
Strongarm Non-Incendive Speaker
PUSHBUTTONS, SWITCHES & PILOT LIGHTS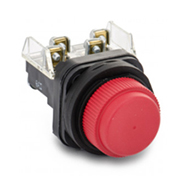 Hazardous Area Pushbutton AB 800H
Hazardous Area E-Stop AB 800H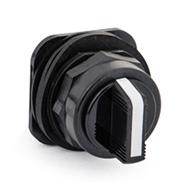 Hazardous Area On/Off AB 800H
Hazardous Area Pilot Light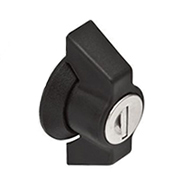 Scanners, Scanner Brackets & Holders
Stainless Steel Laser Engraved Plates
CUSTOM SOLUTIONS
Strongarm has the expertise and experience to customize, design, and build the ideal operator interface to suit your application. Our extensive design resources enable us to engineer every feature you'll need prior to in-house fabrication and assembly, finishing, testing, quality assurance, and on-time delivery. Since 1990, we've designed, built, and delivered over 500,000 products on time for our customers.