KEYBOARDS & INPUT DEVICES
Strongarm's industrial keyboard modules are encased in a slim NEMA-rated enclosure and have a sealed industrial keyboard. Available in both stainless and painted steel, our keyboard modules are built to survive the industrial environment. Our industrial keyboard modules are available with a variety of keyboard and pointer options.
You can choose between Strongarm's membrane mechanical key switch keyboard or a rubber keyboard, along with a variety of pointing devices, including touchpads, trackballs, and industrial pointers. Available in NEMA 4X and NEMA 4/12.
Strongarm's exclusive stainless steel mouse combines the ergonomic familiarity of a desktop mouse with the ruggedness necessary for industrial applications.
FEATURES
NEMA Type 4/12 (powder-coated steel) or Type 4X (304/316L stainless steel)
Resistant to dust, dirt, water, and corrosive liquids
A wide variety of pointer and keyboard options are available
USB/PS2 options available, with or without sealed connectors
Enclosures are fabricated from 14 gauge carbon (4/12) or stainless steel (4X)
Type 4/12 units available in a variety of stock colors with custom colors available upon request
UL 508A Listed (File No E225791)
KEYBOARDS
STRONGARM MEMBRANE KEYBOARD
Mechanical Keyswitch Membrane Keyboard
Mechanical Keyswitch Membrane Keyboard with Integrated Trackball
Mechanical keyswitches provide tactile user feedback
Sealed polyester overlay
Available with integrated trackball, trackpad, joystick and other pointing devices (see below)
Ideal for washdown/wipedown environments
Sealed and durable
Raised keys for improved tactile feel
Available with optional integrated pointing devices
Rubber Keyboard with Hula Pointer
Rubber Keyboard with Micro Module
STRONGARM STAINLESS STEEL MOUSE
NEMA 4X Rated: Completely sealed, cleanable, and submersible
Ergonomic: Brings the familiarity of a mouse to the industrial environment
Durable: 316 stainless steel construction stands up to extreme conditions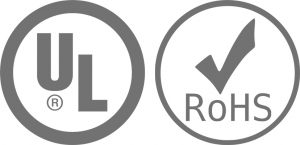 CUSTOM SOLUTIONS
Strongarm has the expertise and experience to customize, design, and build the ideal operator interface to suit your application. Our extensive design resources enable us to engineer every feature you'll need before in-house fabrication, assembly, finishing, testing, quality assurance, and on-time delivery. Since 1990, we've designed, built, and delivered over 500,000 products on time for our customers.